Couples Come To Church Premises At 5am To Beg For GHc20 Chop Money Because Of Akufo-Addo's Bad Governance – Nigel Gaisie
According to Prophet Nigel Gaisie, the current New Patriotic Party administration, led by Nana Addo Dankwa Akufo-Addo, is the most unsuccessful in the party's history.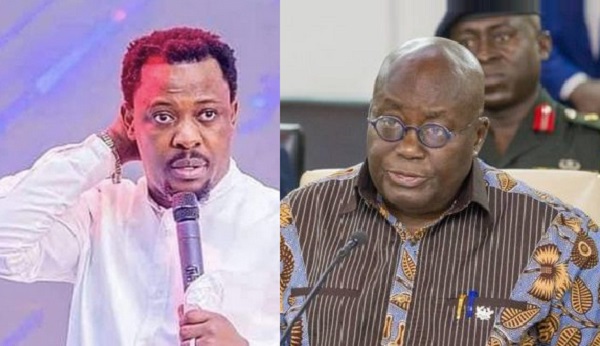 According to him, the country's current leadership is to blame for all that is wrong in the country, and the people of Ghana must speak up against the administration.
"The administration of President Kufour wasn't like this at all, and it's safe to say that the President Kufour administration was the greatest NPP government ever. This dictatorship will go down in history as the worst NPP government ever, and everyone will testify to it," he stated.
Continuing, he said, "there is instability, and there is hunger, particularly in Accra." I've been in ministry for a very long time, but this is the first time I've seen couples on the grounds of the church begging for GHC 20 for lunch at 5:00 in the morning.
As a reminder, Prophet Nigel Gaisie is a popular and controversial Ghanaian prophet and the founder and leader of the Prophetic Hill Chapel.
Nigel Gaisie was born and raised in Ghana even though he has not made public his date of birth, parents, education, and early childhood life. He only mentioned that he was raised by his mother.