A former member of the Council of State, Togbe Afede XIV, has expressed his disappointment with the comments of Good Evening Ghana host, Paul Adom-Otchere, on his conduct as a member of the Council.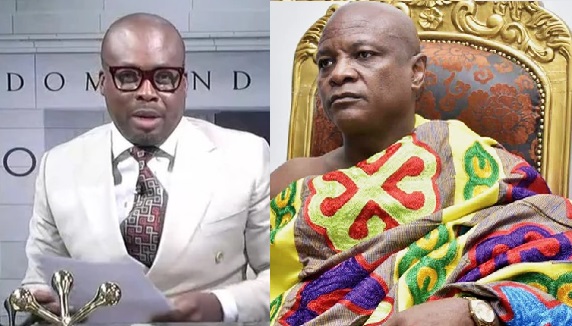 According to the traditional ruler, the claims by the ace broadcaster on the number of times he attended meetings as a member of the Council of State, are not true.
Speaking in a exclusive interview with JoyNews' Maxwell Agbagba on Thursday, Togbe Afede explained that contrary to Paul's claims, he was 'one of the active participants' in the Council of State, during his period of service.
He also revealed that even though he was alarmed by Paul's remarks, he is not surprised because Paul did a similar thing in the past.
"He knew me very well. [So it's] surprising that he of all people, and I don't want to go into details; will be the one to criticise me. But why am I not surprised? Because he had done something similar before. When I was fighting Agyapa, he granted an interview to the Minister of Finance and sought to denigrate me even in that interview.
By suggesting that I was an employee of Ken-Ofori Atta. When I drew his attention, he apologised that no, no, he knew I was a founder of Data Bank. I said, so why then do you present it as if I was an employee of Ken Ofori-Atta? Again, when we were having a debate about the referendum, that had to be aborted, he again tried to criticise me" Togbe Afede explained.